Desiccant Inserts


GENERAL:
 
Desiccant inserts are small components filled with desiccant canister designed to rest in the screw-on caps of bottle containers, including those designed with
tamper-evident and child-resistant features.
FEATURE:

1.

Desiccant inserts fit tightly within container caps, eliminating concerns about customer confusion, mistaken usage or accidental ingestion.

2.

Desiccant inserts also maximize packaging efficiency by eliminating the cost and process of inserting desiccants into the packaging itself.

3.

Available to enhance quality of products.

4.

Preserve products in the bottle free from moisture constantly.

5.

PE gasket meet FDA & c.G.M.P. Requirements.
APPLICATIONS:
 
Pharmaceuticals, Nutraceuticals, Powdered formulations, Other applications where a loose desiccant is unexpected desiccant inserts could apply at all size of container
 
 
AVAILABLE CONFIGURATIONS:
Desiccant inserts can be customized according customer's request.
Desiccant inserts are available for cap's inner diameter with 37 & 43 m/m 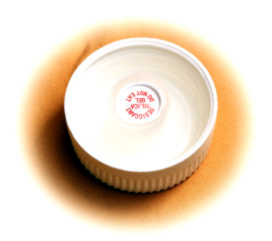 Sealing Desiccant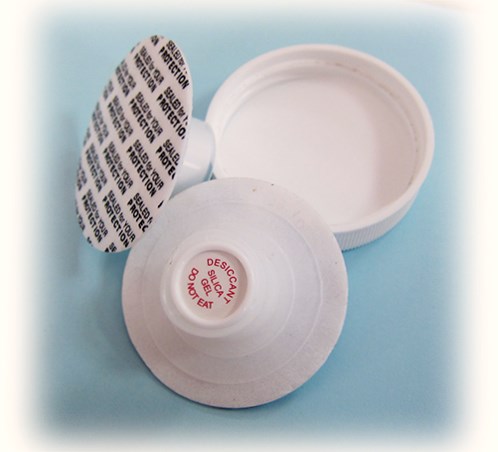 Desiccant Insert With Sealer
Height: 16.4 mm (fixed)
Diameter: min 24.7 mm (above)
Kwang Dah Enterprise Co., Ltd.
No. 70, Gengzhou Rd, Wugu Dist, New Taipei City, 24874 Taiwan R.O.C. (Google Map)
http://www.kwangdah.com.tw (Try this webside)
If you don't know which machine you need ↑↑
TEL:886-2-29713333,886-2-29818888 FAX:886-2-2982-6645
E-mail: kd033512@gmail.com We'll reply your enquiry within 24hrs.
Monday to Friday 8:00 AM - 5:00 PM (Taiwan's Time)