KDS-800 STRIP PACKAGING MACHINE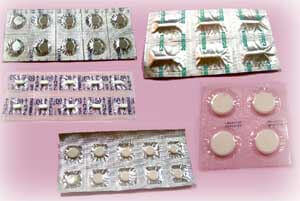 GENERAL:
| | |
| --- | --- |
| | The KDS-800 is a high speed strip packing Machine and has been designed to pack capsules, Tablets or similar products. The basic simplicity operation offer wide range product and high quality strip sealing. |
FEATURES:
| | |
| --- | --- |
| • | Automatic feeding, sealing, slitting and cutting are done simultaneously. Therefore, its efficiency is high, meaning production cost is decreased due to reduction of labor cost. |
| • | The exterior of the machine is made og stainless steel which makes it easy to be cleaned and meet cG.M.P. |
| • | Compact and constructed simply, the machine can and its be maintained easily, operates with low noise downtime is low. |
| • | When packing operation is completed, the product shall be absolutely sealed and beautifully looked at. This certainly promote the quality of the product. |
| • | It is easy to operate and anyone can learn the operation instantly. |
| • | The mold/die can be easliy replaced within 40 minutes. |
FLOW CHART :

1.VIBRATOR

Which transports it through supply tubes to the finger device.

2.FINGER DEVICE

The device grips the various piieces and centers them for their entry into the sealing.

3.SEALING ROLLER

The temperature of sealing roller can be steadily maintained because precise temperature control device is adopted.

4.SLTTING

The column number and location of the slitting can be adjusted easily.

5.DRAG ROLLER

DRAG ROLLER:tense the strip, makes sure the sealing and cutting is perfect.

6.CUTTER

The row number of cutting can be adjusted at will from 1 to 99 row and special device can make the cutting very precisely with very small noise.

7.PRODUCTS

PRODUCTS:Perfectly packed product.
SPECIFICATION:


SIZE CHANGE PARTS:


DIMENSION:



TECHNICAL DATA


CAPACITY
70,000 PCS/hr Ø5m/m
TABLET (APROXIMATE)
PACK MATERIAL
ALUMINUM, COATED PAPER,
COMPOUND FOIL, CELLOPHANE
LINE
1~8
COMPRESSED AIR
5 kg/ cm2
POWER SUPPLY
AC 220/380 V 50/60 Hz
POWER CONSUMPTION
HEATER 2KW MOTOR 1/2 HP

PS:
The production capacity is determined according to
the size and shape of the item.

PACKING DATA


| | |
| --- | --- |
| MEASUREMENT | 90 x 145 x 200(H)cm |
| PACKING | 110 x 160 x 200(H)cm |
| NET WEIGHT | 600 kg |
| GROSS WEIGHT | 700 kgs |





OTHER PRODUCTS

| | |
| --- | --- |
| 1. | Auto capsule filling machine. |
| 2. | Semi-automatic capsule filling machine. |
| 3. | Batch counter for capsules/tablets. |
| 4. | Auto blister pack. |
| 5. | Capsule polishing machine. |
| 6. | Capsule/tablets inspection machine. |